Waiting on Wednesday började hos

Breaking the Spine

och är ett sätt att visa upp kommande böcker som man verkligen ser fram emot!
And I Darken
Av Kiersten White
Releasedatum: 28 Juni
2016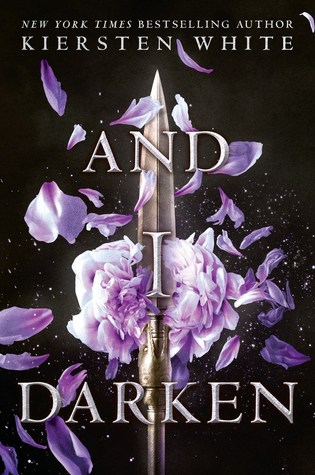 NO ONE EXPECTS A PRINCESS TO BE BRUTAL.
And Lada Dragwlya likes it that way. Ever since she and her gentle younger brother, Radu, were wrenched from their homeland of Wallachia and abandoned by their father to be raised in the Ottoman courts, Lada has known that being ruthless is the key to survival. She and Radu are doomed to act as pawns in a vicious game, an unseen sword hovering over their every move. For the lineage that makes them special also makes them targets.
Lada despises the Ottomans and bides her time, planning her vengeance for the day when she can return to Wallachia and claim her birthright. Radu longs only for a place where he feels safe. And when they meet Mehmed, the defiant and lonely son of the sultan, who's expected to rule a nation, Radu feels that he's made a true friend—and Lada wonders if she's finally found someone worthy of her passion.
But Mehmed is heir to the very empire that Lada has sworn to fight against—and that Radu now considers home. Together, Lada, Radu, and Mehmed form a toxic triangle that strains the bonds of love and loyalty to the breaking point.
Kommentarer:
Kiersten White släpper en ny bok! Jippie! De fyra böckerna jag har läst av henne har varit riktigt bra och jag längtar tills jag får läsa denna. Dock kommer det nog inte bli nu i sommar då jag har tusen andra som att läsa först. Men en dag så!!