The Titans Curse
- Rick Riordan
Hunger - Michael Grant
Vem som helst utan Ivy Pocket - Calenb Krisp
The Dead House - Dawn Kurtagich
Vicious - V.E Schwab (bibliotekslån)



Bästa boken: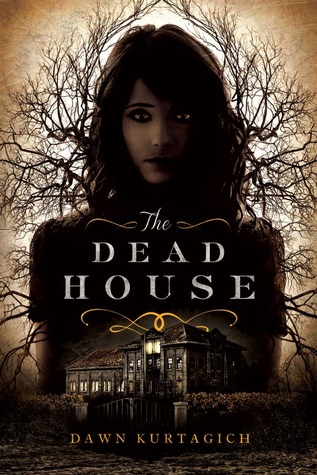 Riktigt, riktigt bra. Recension är på väg!
Snyggast omslag:
Världens gulligaste och sötaste omslag!
Kommentarer:
Februari var en bra månad! Tre riktigt bra böcker: The Dead House, Hunger & Ivy Pocket. Två helt okej böcker: Vicious & The Titans Curse. Men alla var underhållande och roliga att läsa. The Dead House var en ruskigt fängslande bok medans Ivy Pocket hade de snyggaste illustrationer jag har sett på mycket länge!!
Planer för Mars:
Jag är alldeles strax klar med The Madmans Daughter som inte är en fullträff för min del, blir nog ingen fortsättning på den serien för min del. Annars springer jag på bibblan titt som tätt nu för tiden och mars kommer bestå av mycket böcker därifrån. Speciellt eftersom bibblan är så himla duktig på att beställa hem de böcker jag förslår! Hurra! Tidigare har de tagit hem The Dead House och nu är väntar jag på tre andra spännande böcker som jag har önskat :)
Vilken var er favoritbok i Februari?