Waiting on Wednesday började hos

Breaking the Spine

och är ett sätt att visa upp kommande böcker som man verkligen ser fram emot!
Unspoken
Releasedatum: 28 Oktober 2015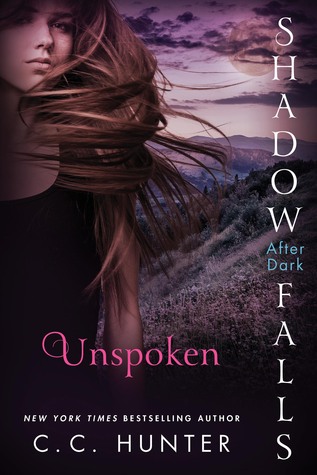 Despite her superhuman strength and enhanced senses, Della Tsang's life as a vampire certainly hasn't been easy. Especially since she was reborn and bound to the mysterious, infuriating, and gorgeous Chase Tallman.
But if there's one thing that's always kept Della going, it's her dream of being an elite paranormal investigator. Her newest case is the opportunity she's been waiting for, but as Della tries to solve the twenty year old murder and clear her father's name. She uncovers secrets about the vampire council. And about Chase.
Feeling betrayed by all the secrets he's kept hidden from her, Della is determined to keep him as far away from her heart as she can. But she'll need his help to solve the case that will lead them into the darkest and ugliest vampire gangs in town and into the scariest reaches of her heart.
Kommentarer:
Sista boken i Shadow Falls: After Dark! Jag längtar! Detta kommer bli min 8(!) bok av C.C Hunter och jag är inte de minsta trött på hennes berättelser. Så himla kul!!