Det är tisdag och dax för Top Ten Tuesday som anordnas av
The Broke and the Bookish
varje vecka. Vecka 16 handlar om underhållande och roliga böcker!
Seven Books That Will Make You Laugh
7. Karriär & Köksbesvär - Sophie Kinsella
6. Fang Girl - Helen Keeble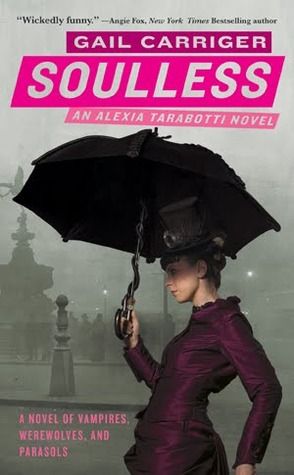 5. Manners & Mutiny - Gail Carriger
4. Soulless
-
Gail Carriger
Båda de här två serierna av Carriger är ruskigt underhållande!
3. The Titans Curse - Rick Riordan
2. Ormens Skugga -
Rick Riordan
Man skulle egentligen kunna lista alla Riordans böcker här men de skulle inte få plats. Detta är de två senaste böckerna jag har läst och min favorit är Ormens Skugga men alla är galet roliga!


1. Vem som helst utom Ivy Pocket - Caleb Krisp
Årets bästa och roligaste bok! Hysteriskt underhållande och fantastiskt rolig!