In the Shadow of Blackbirds - Cat Winters
Manners & Mutiny - Gail Carriger
Det Yttersta Argumentet - Joe Abercrombie
4.50 från Paddington - Agatha Christie
Emerald Green - Kerstin Gier (bibliotekslån)
Bästa boken: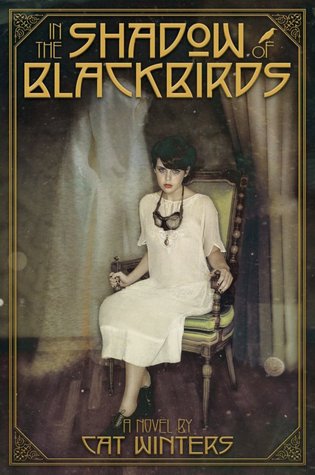 Så annorlunda och bra! Älskade miljön och tidsepoken!
Snyggast omslag:
Omslaget till den sista boken i Finishing School-serien. Lika snyggt som de tidigare!
Kommentarer:
De sista månaderna har jag inte hunnit läsa mer än ca 3 böcker och då har det känt lite överdrivet att göra en sammanfattning men nu är det dax igen. Jag har läst hela sex böcker under januari! Bra jobbat av mig :) Jag har avslutat tre(!) serier, läst två fristående och påbörjat en ny serie. Jag är riktigt glad över att ha påbörjat Gone-serien och att jag har läst min första(absolut inte sista) bok av Cat Winters!!
Planer för Februari:
Jag fick hem Hunger som är fortsättningen på Gone förra veckan, den ska absolut läsas snart. Sen släpps den tredje boken i Kanekrönikan: Ormens Skugga denna månaden som jag vill läsa. Annars fokuserar jag mest på serier där alla böcker redan finns ute istället för de allra nyaste. Det blir så mycket roligare att läsa en serie där man slipper vänta ett år mellan böckerna.. Så nu har jag fått upp ögonen för Fire and Thorns och The Madman´s Daughter som jag absolut kan tänka mig att påbörja väldigt snart.
Vilken var er favoritbok i Januari?