Waiting on Wednesday började hos

Breaking the Spine

och är ett sätt att visa upp kommande böcker som man verkligen ser fram emot!
The Steep & Thorny Way
Av Cat Winters
Releasedatum: 8 Mars
2016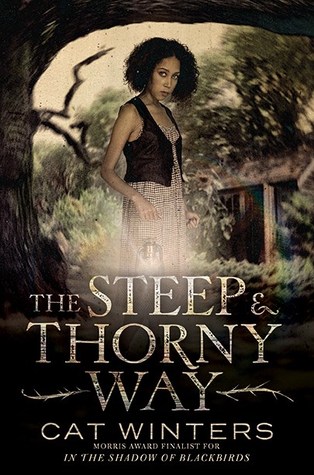 1920s Oregon is not a welcoming place for Hanalee Denney, the daughter of a white woman and an African-American man. She has almost no rights by law, and the Ku Klux Klan breeds fear and hatred in even Hanalee's oldest friendships. Plus, her father, Hank Denney, died a year ago, hit by a drunk-driving teenager. Now her father's killer is out of jail and back in town, and he claims that Hanalee's father wasn't killed by the accident at all but, instead, was poisoned by the doctor who looked after him—who happens to be Hanalee's new stepfather.
Kommentarer:
Jag älskade In the Shadow of Blackbirds, speciellt miljön och tidsepoken och Winters nya bok verkar inte sämre den! Men jag kommer nog att försöka läsa hennes andra bok The Cure for Dreaming innan jag ger mig på den här men jag är ändå peppad på att den här släpps om två veckor!